New GENIE GTH-3007 3000kg diesel telehandler
NEW GENIE® GTH™-3007
COMPACT TELEHANDLER
BUILT TOUGH AND RENTAL READY
The Genie® GTH™-3007 telehandler is the most compact unit in its category and provides full-sized performance at right-sized price for high Return on Invested Capital (ROIC).
Providing fleet owners the versatile on-site productivity and cost-efficiency they need, the new Genie GTH-3007 telehandler combines efficient, full-featured capabilities with the most compact dimensions and lightest machine weight in its category.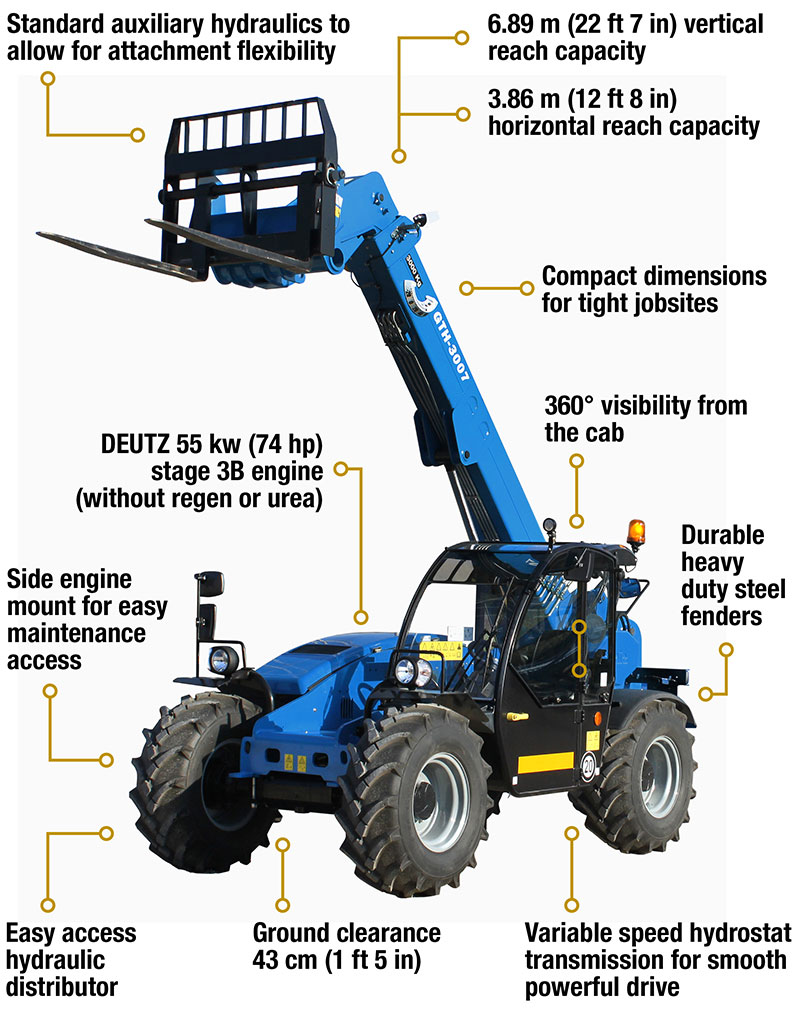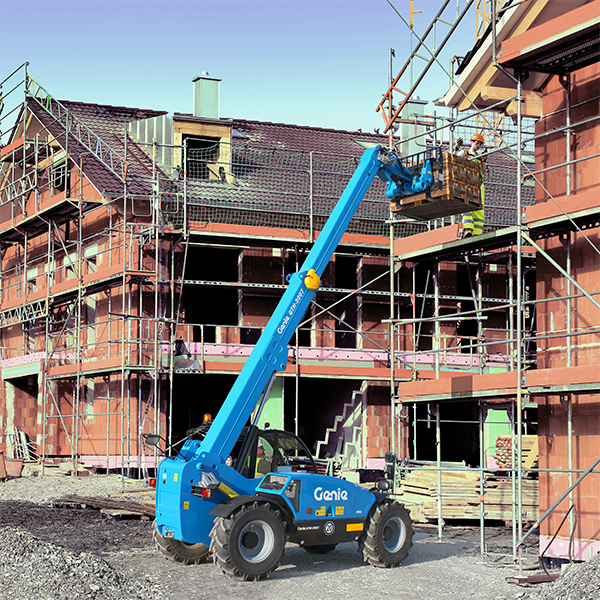 POWER FOR YOUR BUSINESS NEEDS
Boasting a maximum lift capacity of 3,000 kg (6,614 lb), a vertical reach capacity of 2,500 kg (5,511 lb) at a maximum height of 6.89 m (22 ft 7 in), and a horizontal reach capacity of 1,000 kg (2,205 lb) at 3.99 m (13 ft 1 in), this new unit comes with the benefits of a low-emissions 74-hp Deutz Stage IIIB (Tier IV Final) compliant engine to provide operators productive capacity and rapid rental returns on investment.
AT HOME ON ANY JOBSITE
As the heavier lifting, higher reaching brother of the Genie GTH-2506 compact telehandler, at the low weight of 5,970 kg (13,161 lb) the new genie GTH-3007 telehandler shares the same rugged durability common to all other models of the Genie GTH telehandler family. The Genie GTH-3007 telehandler, equipped with a multi-functional proportional joystick, is the perfect tool for loading and unloading, moving and placing, and jobsite preparation and cleanup. You'll instantly recognise its new contemporary Genie blue styling, which stands out on any jobsite.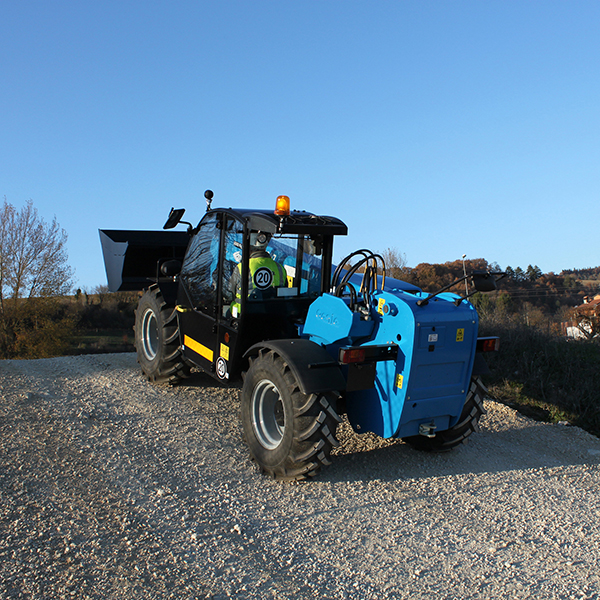 BUILT-IN VALUE
And, there's no stopping this powerful performer: full-time 4-wheel drive and 4-wheel steering enable your customers to drive easily on hills and slopes up to 30% gradeability and in rough terrain. Combining the durable 'built-to-last' quality and serviceability features that Genie products are known for, the Genie GTH-3007 telehandler includes a rugged chassis, a two-stage boom with no chains or cables, durable heavy-duty steel fenders and field proven Dana® axles with dual brakes that make the unit easy to steer and manoeuvre around any worksite.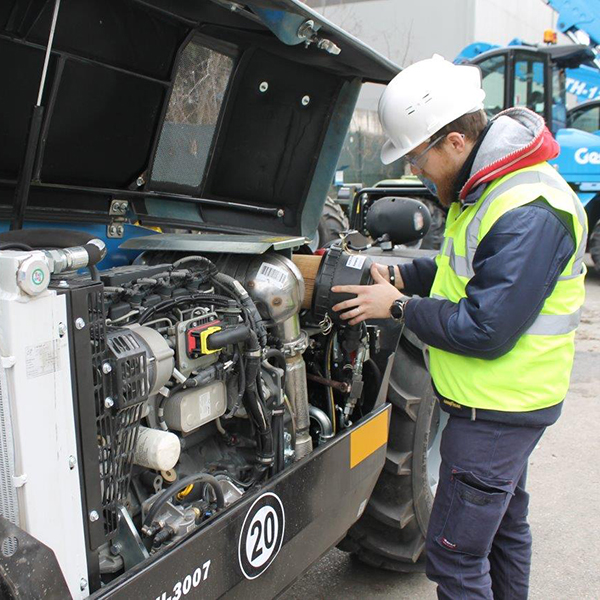 SUPERIOR SERVICEABILITY
Servicing is also notably faster and easier than units with higher horse-power engines which enhances rental availability and boosts profitability. Equipped with a variable speed hydrostat transmission for a smooth and powerful drive, this unit features a side-mounted engine cover with a comfortable opening angle for easy filter replacement, access to engine components and hydraulic test ports located at the front of the chassis. For attachment flexibility, the Genie GTH-3007 telehandler comes with an optional auxiliary hydraulics Quick Attach carriage, a feature that the model shares with the Genie GTH-2506 compact telehandler.
In addition to offering a vertical reach up to the equivalent of three floors, this productive and versatile telehandler is well suited to an extremely wide variety of outdoor lifting, carrying, loading and placement duties.