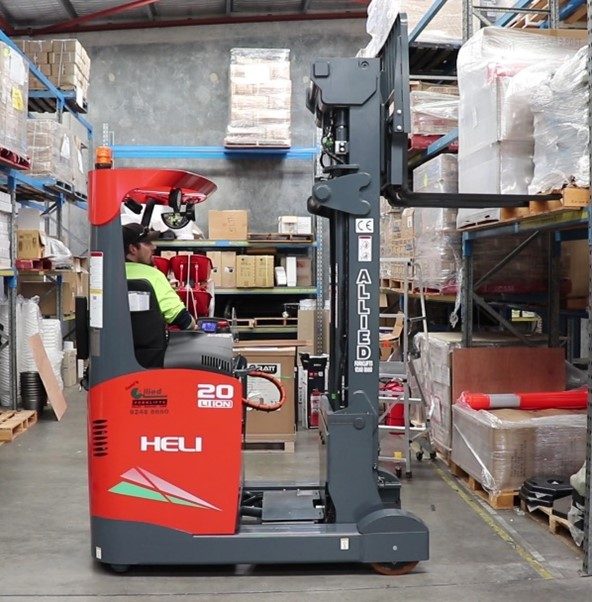 After years of development and testing, Heli have released their new range of lithium-ion battery powered forklifts to the Australian market.
While Heli were developing this new technology, Allied Forklifts are proud to announce that we have now supplied over 1000 new Heli forklifts in Western Australia since 2010.
When Heatleys Safety and Industrial recently decided to upgrade their fleet, experience with Heli and Allied Forklifts assisted them to make the choice to acquire the first Heli lithium-ion battery powered sit down reach truck in WA.
Heatleys head office and main warehouse is in Canningvale and are a leading supplier of safety and industrial products. This very successful and professional business serves a great range of clients from sole traders, government agencies to the largest of mining companies. Supplying goods in a timely manner is critical to their operation so they need reliable materials handling equipment to fulfil this obligation.
We thank the management of Heatleys Safety and Industrial for supporting local business and for putting trust in the Heli product and Allied Forklifts.